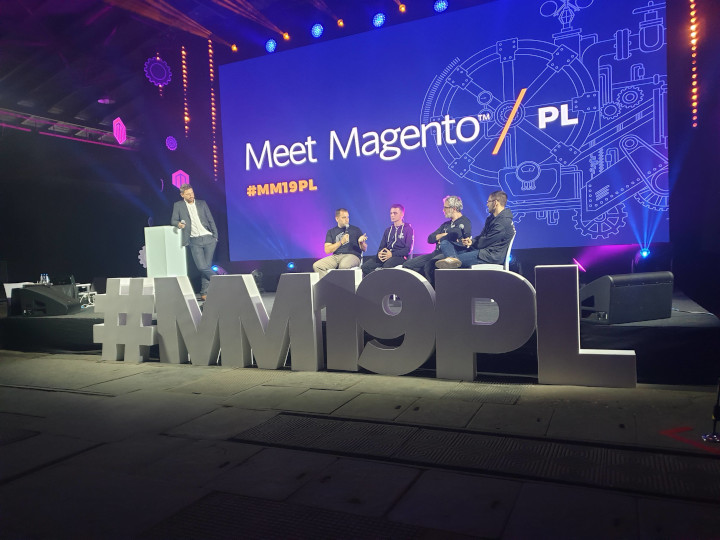 Meet Magento Poland 2019
We enjoyed attending last year's Meet Magento Poland so much we went back again this year! Our CEO and CTO took the overnight train to Katowice for two days of exciting talks, events and meetings. Here's a quick snap shot of what they learnt…
Progressive Web App (PWA)
Magento provided plenty of information on the future of PWA technology. We recently had the pleasure of working on a PWA project earlier this year for Manolo Blahnik. We were really impressed with the interface and ease of use, the end product was a modern, fast to use and reliable. The site was also able to act like an app on mobile which was a nice touch. We are really pleased to hear that Magento are backing this technology so heavily, PWA is definitely the future and we are excited to be at the forefront of it.
Project Manager Academy
Lukasz and Marcin attended a fascinating talk by Strix as part of the Project Manager Academy. The talk focused on gaining clients requirements in an efficient way. Strix explained the beauty of streamlining customer requests into a simple and easy-to-manage system, which makes light work of managing complex requirements. The new system also lowers the likelihood of developers mis- interpreting the client's requirements and goals. Naturally, the tool is fully integrated with Magento to make the system even more appealing. We will be suggesting this new approach with some of our clients over the next few months, we will let you know how it goes.
Community
As expected, the major topic discussed was Magento's recent acquisition by Adobe. It is an exciting time for Magneto and talks were focused on the importance of community. Much of Magneto's success can be attributed to the power of its innovative community. With Adobe now on board, the importance of the community was reinforced, with discussions on how the Magento Community will interact with Adobe's Developer Ecosystem. The speakers also encouraged us all to contribute to the platform, which will help the platform grow and improve. We are pleased to say that we regularly contribute to the Magento Community, including MSI and PWA project. It was a hectic two days of learning and discussions and we are excited to take our new found knowledge into the workplace.